Green Goodness Chicken Sandwich
By CairoCooking • September 4, 2016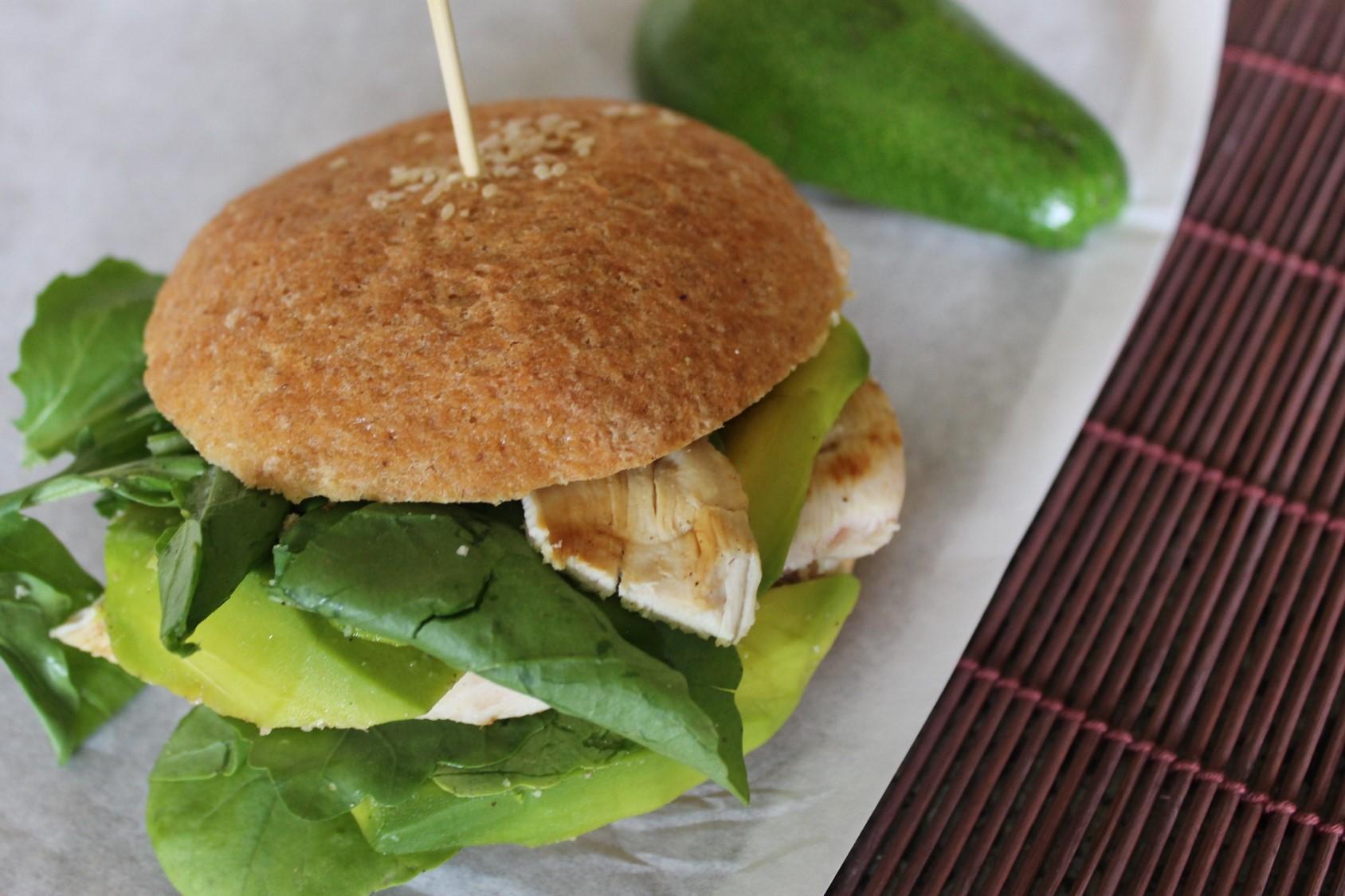 Pile this delicous creamy chicken sandwich with all your favorite nutritious greens, such as arugula, kale, and baby spinach! With added avocados, this sandwich is all creamy without any mayo or fatty cream cheese.
Ingredients
1

chicken breast fillet - صدور فيليه الدجاج

2 small

lime - ليمون بلدي

1 pinch

garlic powder - بودرة ثوم

1 teaspoon

olive oil - زيت زيتون

1 large

avocado - أفوكادو

sea salt - ملح البحر

1 handful

baby spinach - سبانخ صغيرة

1 handful

arugula - جرجير

1 handful

kale - كيل

2 piece

bread - خبز

black pepper (to taste) - فلفل أسود
Step by step
Using a thin sharp knife, slice the chicken breast horizentally into two thin fillets. Marinate with lime juice, sea salt, freshly cracked black pepper and garlic powder.
Heat oil in a pan and cook the fillets for a few minutes on both sides until cooked through yet juicy and tender. Cover and set aside.
Peel avocados and puree one half with a fork. Generously season with lime juice. Cut the other half into thin slices and add lime juice as well.
Slice the buns open, and spread with avocado puree. Add chicken fillet, and top it with avocado slices and your favourite green leaves (kale, arugula, baby spinach.) Place the upper bun piece on top and enjoy a nutritious sandwich!