Homemade Yummy Apple Pie Triangles
By Hebba • January 16, 2016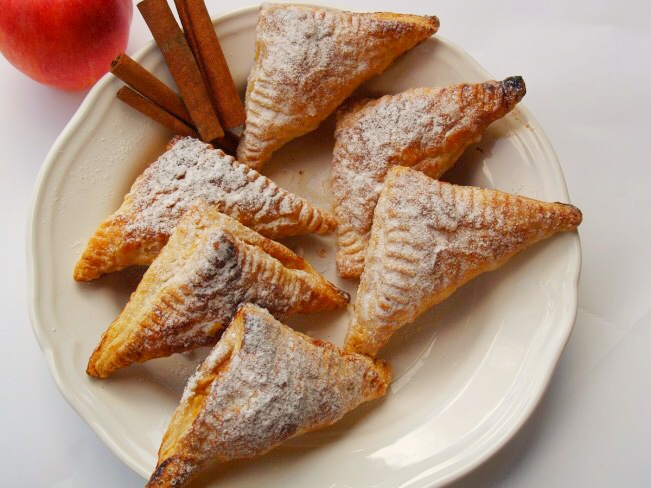 The apple and cinnamon combination is always a hit in my family. This warm dessert is the perfect winter treat with a cup of coffee. Not to mention it saves us the trip (and the calories) to getting McDonald's infamous apple pie!
Ingredients
2

apples (peeled and thinly sliced) - تفاح

6-8

puff pastry (the ready square sheets) - عجينة الباف باستري

1/2 cup

sugar (or honey) - سكر

1/2

orange (juiced) - برتقالة

1/2

lime (juiced) - ليمون بلدي

1/2 teaspoon

cinnamon powder - قرفة

1/4 teaspoon

all spice - بهارات

1

egg ( to brush puff pastry) - بيضة

1/4 cup

icing sugar (to sprinkle on top) - سكر بودرة
Step by step
Preheat oven to 180C.
In a bowl, mix apples, sugar, cinnamon, all spice, orange juice and lemon juice and set aside for 5 minutes so the flavours combine.
Arrange the puff pastry squares on a clean surface. Add some of the apple mixture in the middle of each puff pastry (leaving the juices in the bowl).
Fold the puff pastries to create triangles. Close each puff pastry tightly using a fork (by pressing it on the sides of the triangles).
Brush the triangles with the beaten egg.
Place the pastries on a lined baking sheet and bake for 20 minutes.
Sprinkle icing sugar on top before serving.