Easter Herring (Renga) Salad
By shahdan • April 23, 2016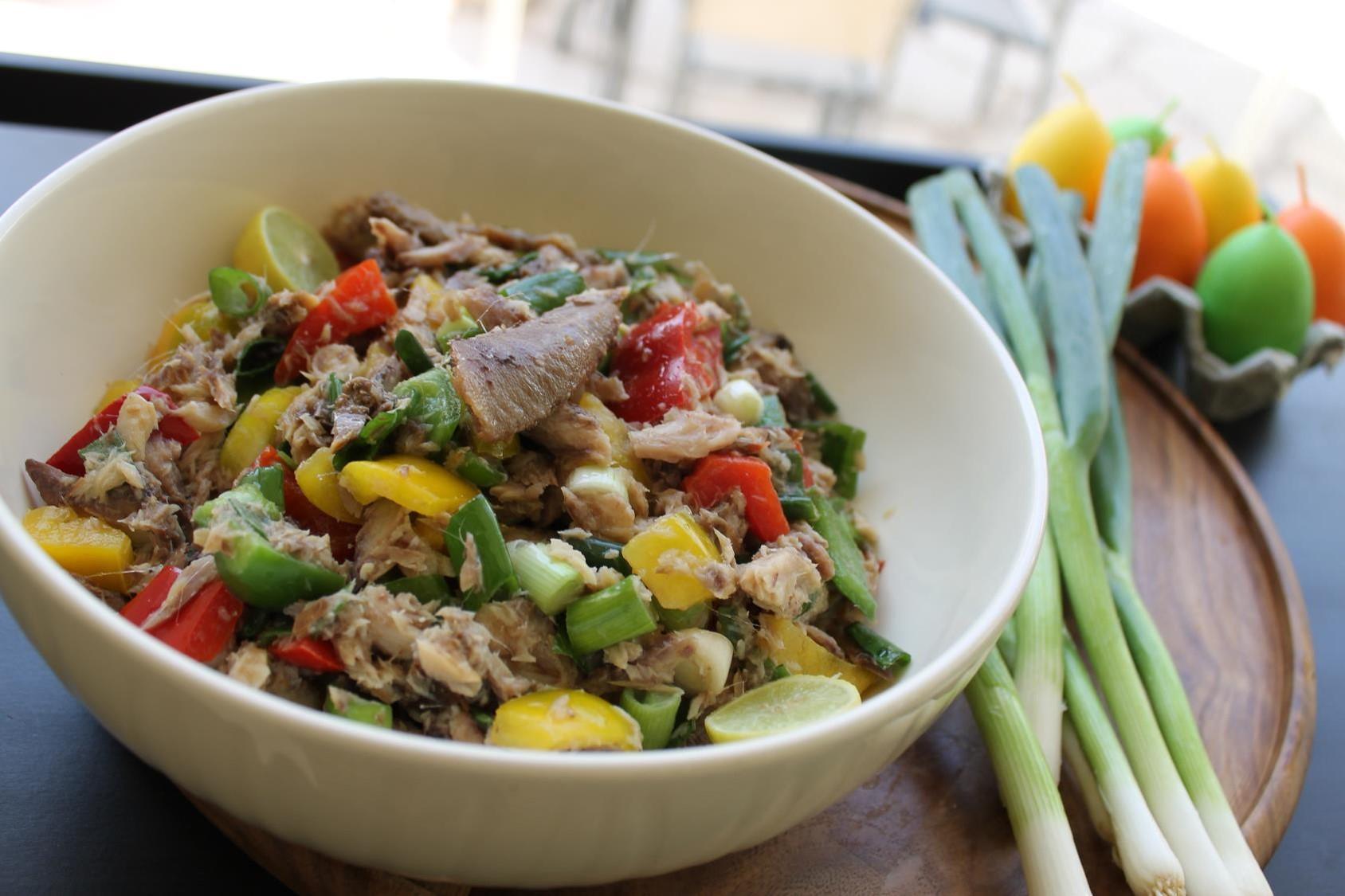 My mum always makes this salad on Easter morning. It is yummy and makes eating traditional 'renga' hassle-free. She likes to serve it with sliced baladi bread and extra spring onions on the side.
This Easter Herring (Renga) Salad is always a great crowd pleaser!
Ingredients
5 whole

Herring fish - رنجة

3 large

bell peppers (yellow, red, and green) - فلفل ملون

1 bunch

spring onion - بصلة خضراء

5 medium

lime - ليمون بلدي

1 drizzle

sunflower oil (or olive oil) - زيت عباد الشمس
Step by step
Wrap each fish individually in parchment or foil paper, arrange on a large baking tray, and bake in an 180C oven for 20- 25 minutes or until cooked through. (The fish will open up and the flesh will be flaky and easy to peel from the skin).
In the meantime, slice bell peppers and spring onions into thin strips or small cubes. Mix in a bowl.
Take out the fish from the oven and leave to cool for a few minutes. Carefully, open the parcels and use your hands to peel the fish from the skin discarding bones and skin.
Mix the fish with the bell peppers and spring onions. Generously add lime juice and one drizzle of oil. Serve cold with baladi bread on the side.