Creamy Chicken & Corn Soup
By shahdan • December 29, 2015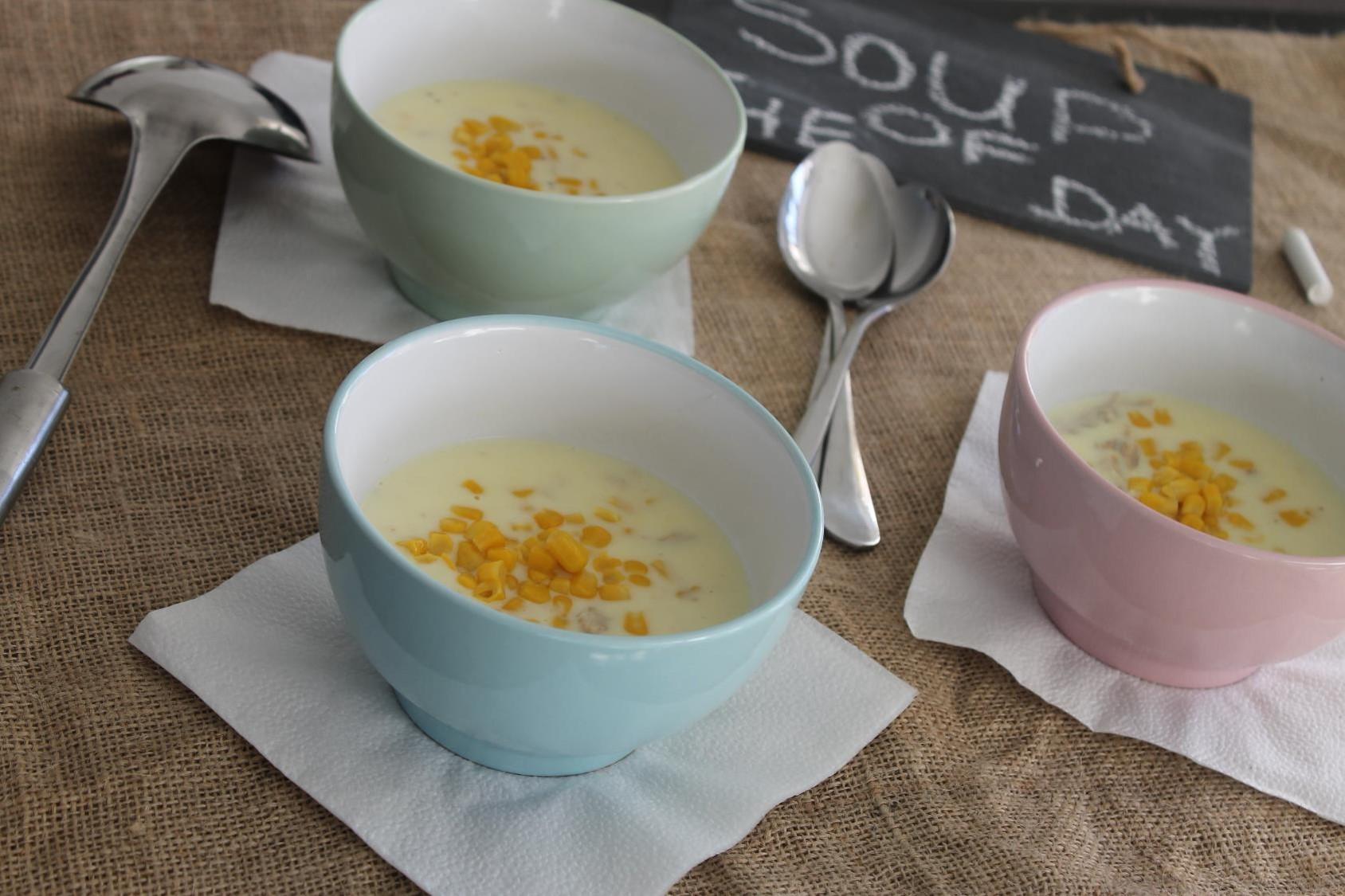 Pure happiness in a bowl… There is something really special about it, it's creamy, delicate and super comforting. I learned it from my mom, but it's always more special when she cooks it for us! When she serves it on her table, everyone asks for more (and for the recipe, too)!
Ingredients
1 can

sweet corn - ذرة حلوه

1 1/2 tablespoon

butter - زبدة

2 tablespoon

sunflower oil - زيت عباد الشمس

3 tablespoon

flour - دقيق

1 liter

half cream milk - لبن نصف دسم

2 cup

chicken broth/stock (or 2 cubes dissolved in 2 cups of hot water) - مرقة دجاج

1 large

chicken breast (cooked) - صدور دجاج

salt and pepper (to taste) - ملح و فلفل

1/4 cup

cooking cream - كريم الطهي
Step by step
Drain the sweet corn water. Melt 1/2 tbsp. butter in a small pot and cook the corn on low heat for 5 minutes. Turn off the heat and set aside.
In a large soup pot, melt the remaining butter and oil. Add the flour and whisk for 2 minutes (until the flour bubbles), then add the milk.
Whisk continously, making sure there are no lumps and continue whisking as the milk warms and thickens. Do not rush this step, you need the milk to get thicker before you add the stock (15- 20 minutes).
Stir in the hot chicken stock (or the cubes dissolved in water.) Lower the heat and leave to simmer for 10 minutes.
Cut the cooked chicken into small pieces, and add it to the soup together with the sweet corn and the cooking cream. Adjust salt and pepper, leave it to simmer for a further 5 minutes and serve.
If you need to reheat the soup later, you might need to add a little (around 1/4 cup) water.