Blue Cheese & Walnut Sandwich
By shahdan • January 7, 2016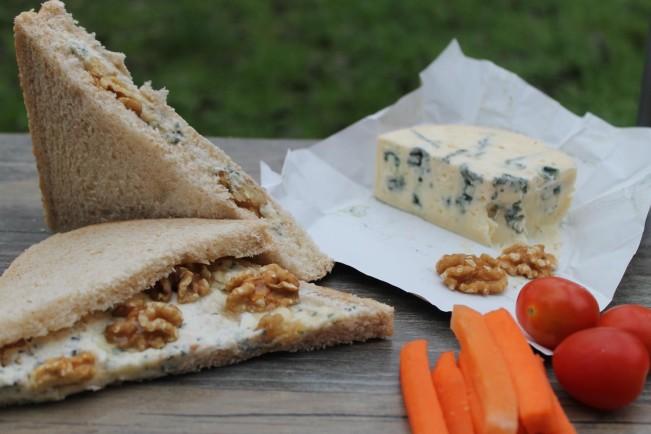 If you are a blue cheese lover, there's a high chance that this sandwich will become your new addiction! It's perfect for lunchbox (can be prepared in advance and kept wrapped in the fridge), and fancy enough when your friends are over for brunch! I learned the honey tip from a friend, and it has become one of my favourite sandwiches ever since!
Ingredients
2 tablespoon

blue cheese - جبنة ريكفور

1 tablespoon

labna - لبنة

2 piece

brown toast - توست أسمر

6 piece

walnut - عين جمل / جوز

1 teaspoon

honey - عسل
Step by step
Toast the bread.
In a small bowl, mix blue cheese with labna then spread on one slice of toast.
Arrange walnuts on the cheese and drizzle each walnut with one small drop of honey. Cover with the second slice of toast. Gently press them together, cut by half, and enjoy!