Peanut Butter & Coloured Peppers Baladi Wrap
By CairoCooking • September 4, 2016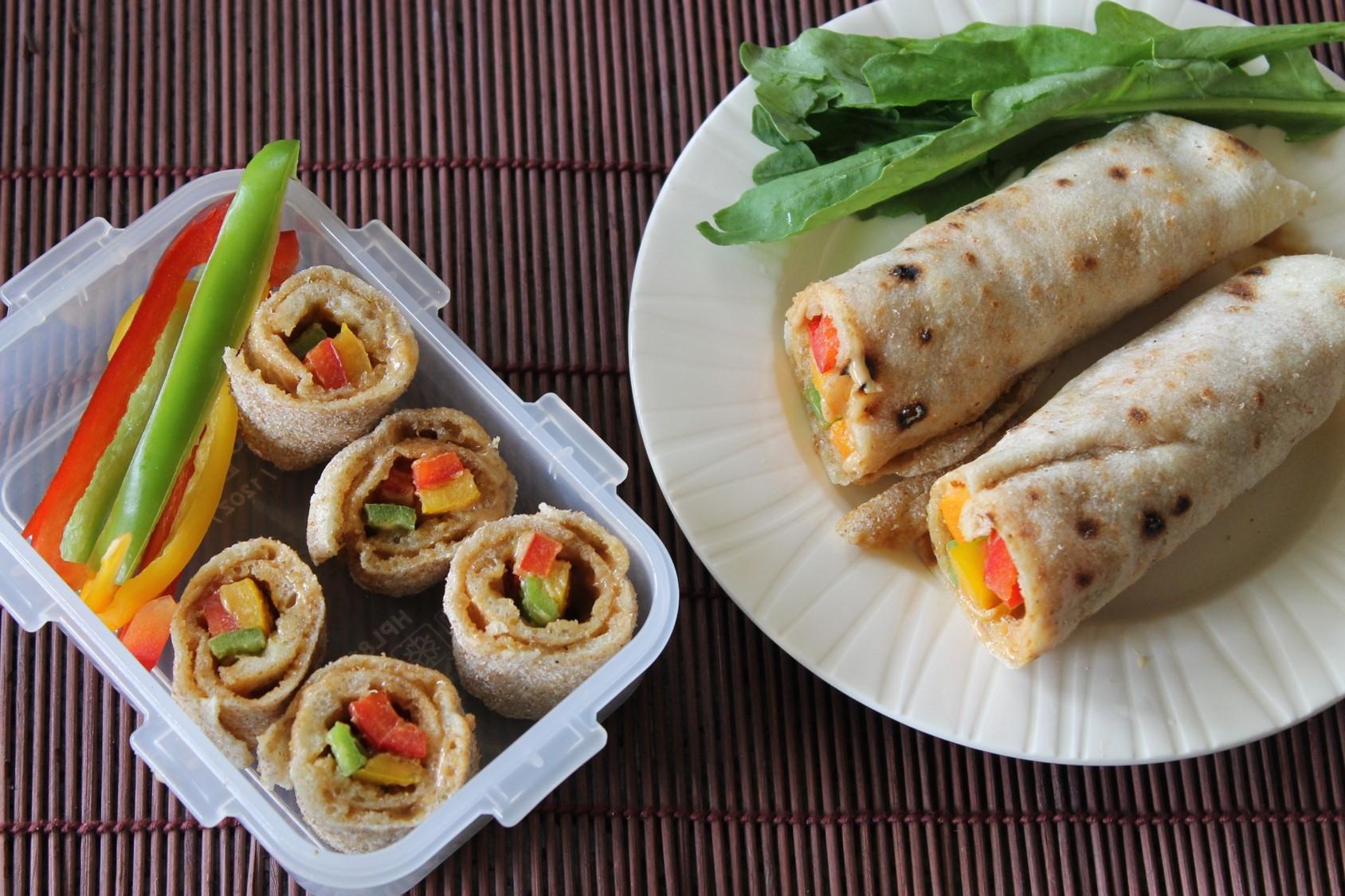 The sweetness of coloured peppers with the saltines of this guiltfree all natural peanut butter make this wholesome Peanut Butter & Colored Peppers Baladi wrap everyone's favourite.
Coloured peppers used in this recipe are all high-grade peppers available at www.NaturesMarketEg.com.
Ingredients
Step by step
Carefully open the baladi bread into two wraps.
Generously spread each wrap with peanut butter.
Slice the coloured bell peppers into thin strips. Arrange along the side of each wrap, and roll tightly. Serve as a long wrap or use a sharp knife to cut into small bite-size rolls and arrange in the lunchbox.