Oven-Baked Breaded Kofta (Kofta Panee)
By shahdan • March 15, 2019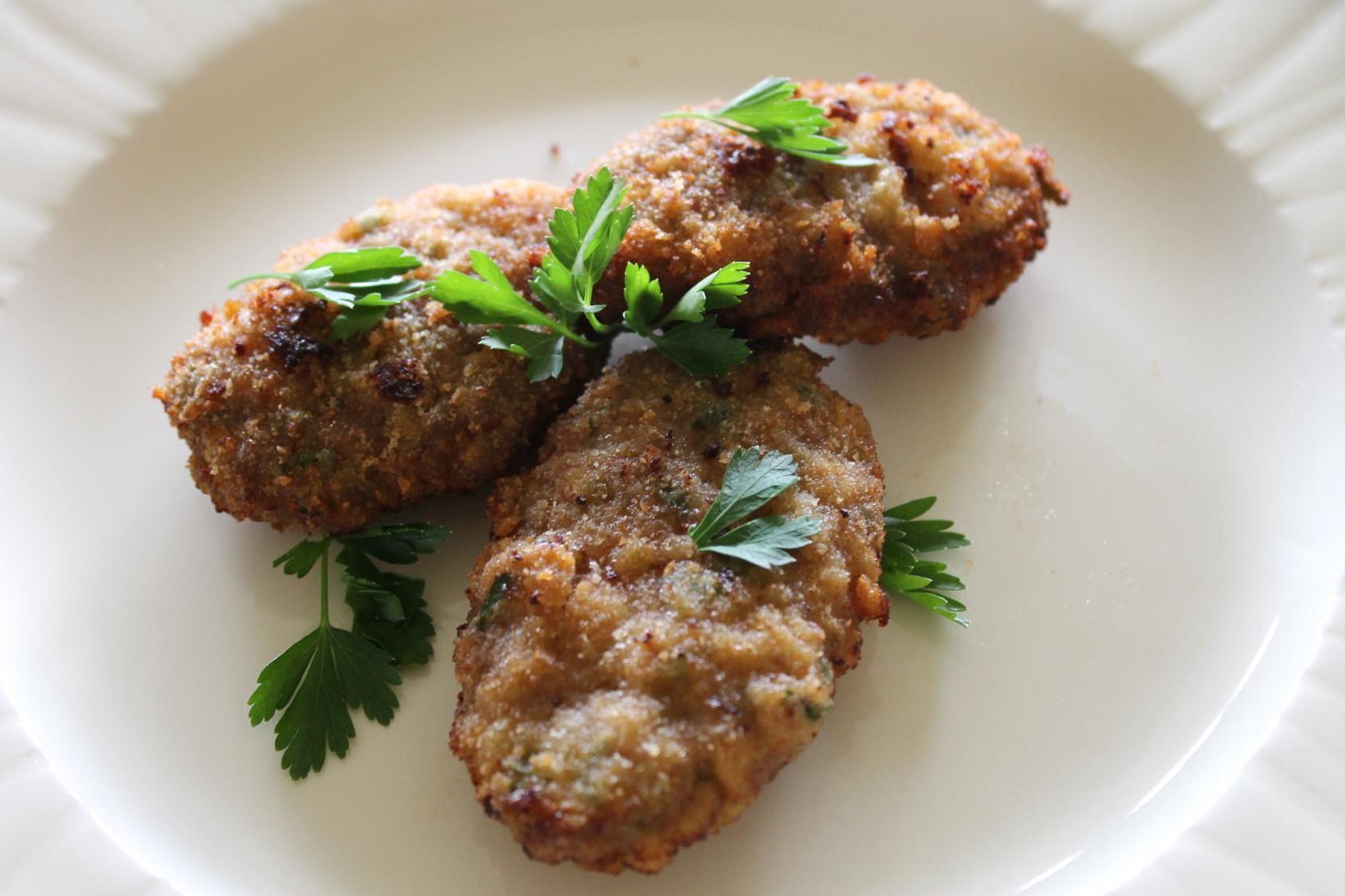 This is a new "improved" recipe for everyone's favourite kofta panee! It is oven-baked to perfection, and most importantly, it stays nice and moist even when eaten cold.
Kofta Panee is great for play dates (with rice & molokheyya, or with pasta). It is ideal for lunchbox sandwiches, and makes a great crowd-pleaser when served nicely for a gathering of friends.
Ingredients
1/2 kg

minced meat (minced beef with 10% fat) - لحم مفروم

1 medium

onion (grated) - بصلة

1 tablespoon

dried mint - نعناع مجفف/ ناشف

1 tablespoon

parsley (fresh) - بقدونس

2

eggs - بيض

1 tablespoon

breadcrumbs (plus an extra cup for the breading) - بقسماط

2 slice

toast - توست

1 teaspoon

salt - ملح

1/4 teaspoon

black pepper - فلفل أسود

2 tablespoon

sunflower oil (for baking) - زيت عباد الشمس
Step by step
Place minced beef in a bowl and add grated onion, dried mint, parsley, eggs, 1 tablespoon breadcrumbs, salt and pepper.
Wet the toast is a little water, then use your hands to squeeze water out of it and place the wet toast in the beef bowl.
Use your hands to mix the minced beef with all ingredients, until very well combined.
Use your hands to shape the beef into patties, then cover with bread crumbs. (No need to dip in eggs, the beef mix has enough eggs in it.)
Preheat oven to 200C. Brush an oven tray with oil, then arrange the meatballs on the tray. Use your hands to turn them over on the other side while gently rubbing them on the oily tray so that both sides are lightly brushed with oil. Bake for about 8-10 minutes, then turn them on the other side and bake again for another 10 minutes until golden and cooked through.
You may freeze the kofta in a suitable box/ container before baking.