Breaded Kofta (Kofta Panee)
By shahdan • July 28, 2015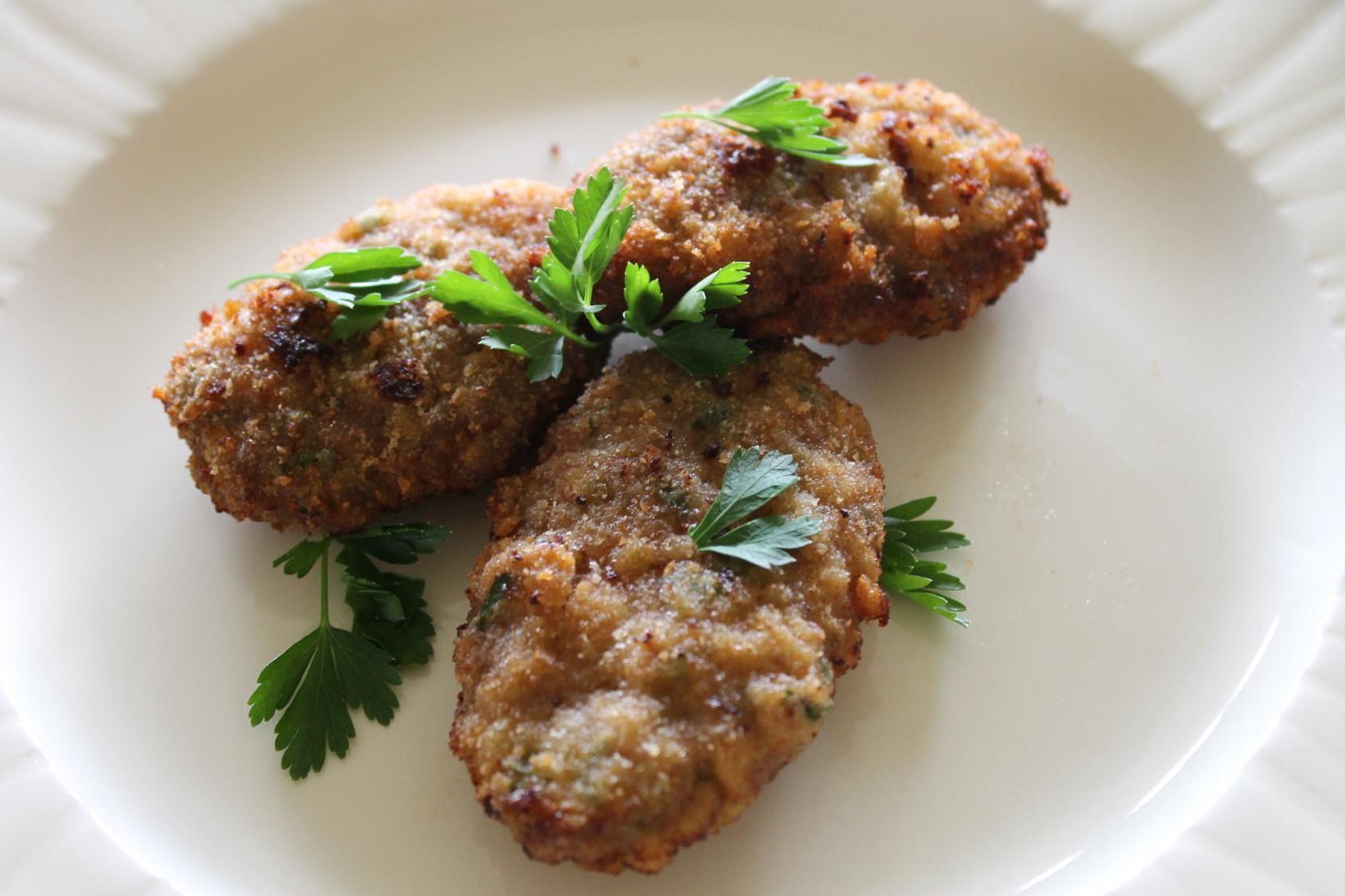 Whether you choose to fry it or bake it, classic kofta panee will always be a family and friends favourite! It is great for play dates (with rice & molokheyya, or with pasta), and ideal for lunchbox sandwiches, or served nicely for a gathering of friends.
Ingredients
1/2 kg

minced meat - لحم مفروم

1 medium

onion (grated) - بصلة

10 leaves

mint (fresh) - نعناع

1/2 bunch

parsley (finely chopped) - بقدونس

2

eggs - بيض

1 cup

breadcrumbs - بقسماط

salt and pepper - ملح و فلفل

1/2 cup

sunflower oil (to bake: only 2 tablespoons for brushing) - زيت عباد الشمس
Step by step
Mix the meat with the grated onion, finely chopped mint and parsley, salt and pepper.
Divide the meat into 4 quarters and make 2 large pieces of kofta out of every quarter. (you may choose to make them smaller.)
Beat the eggs in a bowl, and place the bread crumbs in another plate.
Dip the kofta in the egg, then cover with bread crumbs and fry on both sides until golden and cooked through.
To bake: brush your oven tray with oil, then place your kofta on the tray and brush with oil before baking in a 180 degrees pre-heated oven for around 20- 30 minutes. Turn them on the other side half-way through.
You may freeze the kofta in a suitable box/ container before frying/ baking.