Sweet Pumpkin Béchamel
By shahdan • October 20, 2015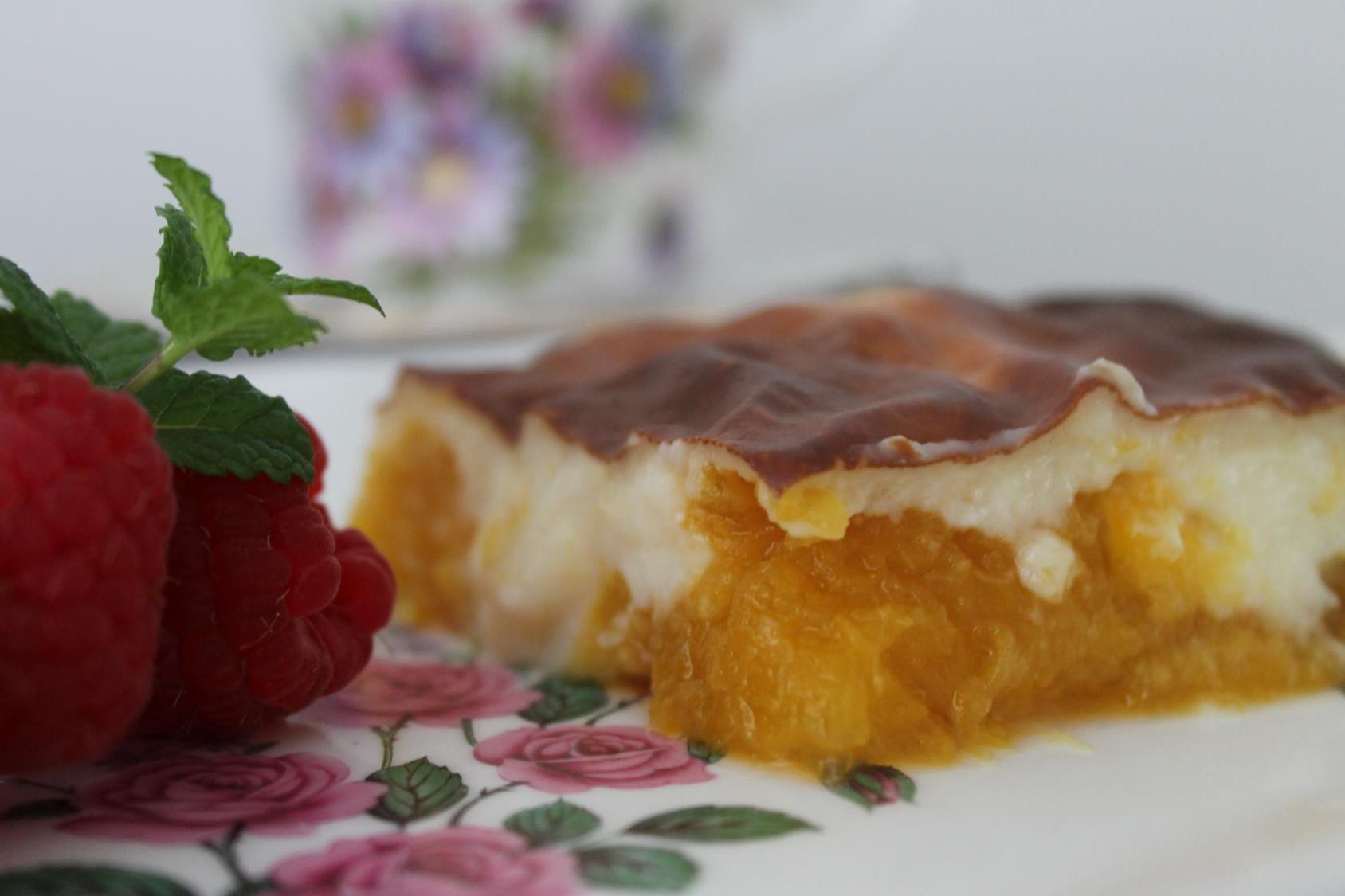 No matter how many pumpkin recipes we try, the Egyptian traditional pumpkin bake with its sweet béchamel will always have a special place in our hearts.
You will find that this recipe does not follow the traditional cooking of the pumpkin cubes in water and sugar – for two reasons: 1. To minimise all the unneeded sugar; 2. The pumpkin becomes too watery.
Here, we cook the pumpkin with just a little water until soft, then squeeze out all the water using a sieve, and finally sweeten the pumpkin to taste. You will be surprised by how little sugar you will need! It is also important to highlight that for cooking the pumpkin puree, we cannot indicate exact measures since pumpkin sizes differ. The quantities below are only guidelines.
If you are feeling a bit adventurous and would like to drift away from the traditional recipe, try the Warm Spiced Pumpkin with White Chocolate Sauce recipe made with a little ginger, cinnamon, and nutmeg.
Ingredients
1 medium

pumpkin (peeled & cubed) - اليقطين/ قرع

1 cup

water - ماء

1/2 cup

sugar (or to taste) - سكر

1/4 cup

raw nuts (optional) - مكسرات

Béchamel Sauce:

1 tablespoon

butter - زبدة

11/2 tablespoon

flour - دقيق

2 cup

half cream milk (+ 1 cup pumpkin cooking water) - لبن نصف دسم

2 tablespoon

sugar - سكر
Step by step
Preheat oven to 180C.
Place the pumpkin cubes into a large pot and add one cup of water.
Place the pot over medium heat and leave the pumpkin cubes to cook until tender. Stir every now and then to make sure all cubes are cooking evenly.
When all cubes are tender and easily pureed, take the pot off heat and strain the pumpkin into a sieve. Using a wooden spoon, press to squeeze out the extra liquid into a clean bowl. Keep this water for the béchamel - its sweet and full of flavour.
Return the pumpkin to the pot over the lowest heat gradually mixing the sugar in. Taste as you go, till you achieve the sweetness you like, and all sugar is dissolved. Turn off the heat and set aside.
To prepare the sweet béchamel, heat the butter in a deep pot. Add the flour and whisk, then gradually add the milk, 1 cup of the pumpkin water, and 2 tablespoons of sugar. Whisk till it thickens and you achieve the right consistency.
Mix some nuts with the pumpkin puree, then arrange the pumpkin in an oven proof dish. Pour the béchamel over the puree and bake for 30-45 minutes until the béchamel surface is golden.