Basmati Rice
By shahdan • June 14, 2015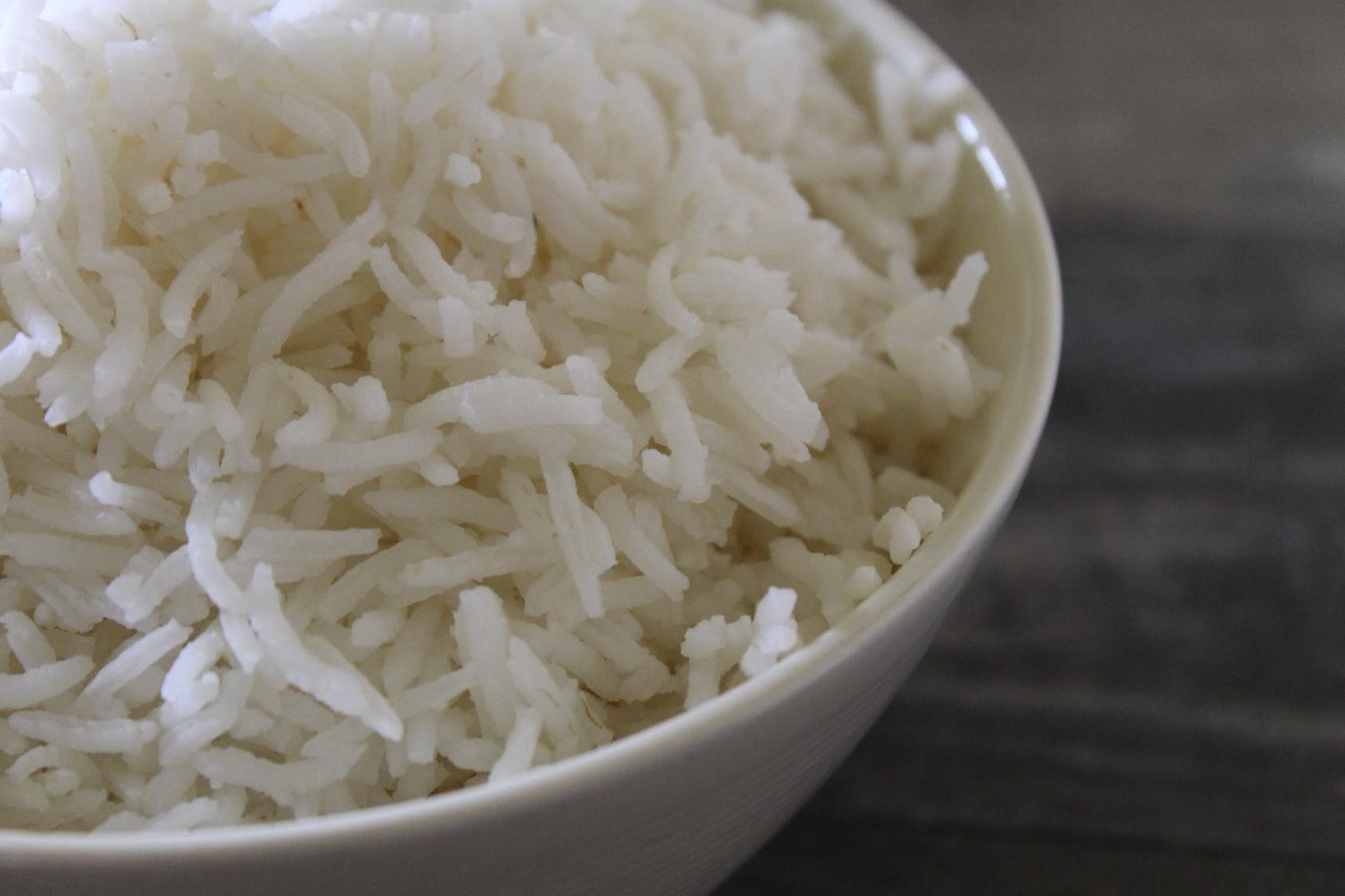 If cooking rice is something you think you cannot do, you haven't tried cooking basmati rice. Basmati is the answer to anyone who finds cooking regular rice a nightmare.  It is so easy to cook and you end up with fluffy rice that it much lighter and tastier than traditional Egyptian rice.
Ingredients
2 cup

basmati rice - أرز بسمتي

4 cup

boiling water (from the kettle) - ماء ساخن

1/2 teaspoon

salt - ملح

1 large

bay leaf (optional) - ورق لاورا

3 pod

cardamom (optional) - حبهان

1 teaspoon

butter (optional OR oil for vegan option) - زبدة
Step by step
In a sieve, rinse the rice with water.
Place the rice in a pot and stir in 4 cups of boiling water, salt, cardamom pods and bay leaf.
Bring the rice to the boil then reduce the heat to a minimum and cover.
Allow the rice to cook for 10- 15 minutes until the water is absorbed and the rice is cooked. (But don't stir the rice in the process).
Remove the cardamom pods and the bay leaf, and use a fork to fluff up the rice.
Optional: You may choose to add a knob of butter while the rice is still hot and lightly fluff up the rice and the melting butter with a fork.