Tomatoey Pasta Sauce With Lots of Greens
By shahdan • May 18, 2015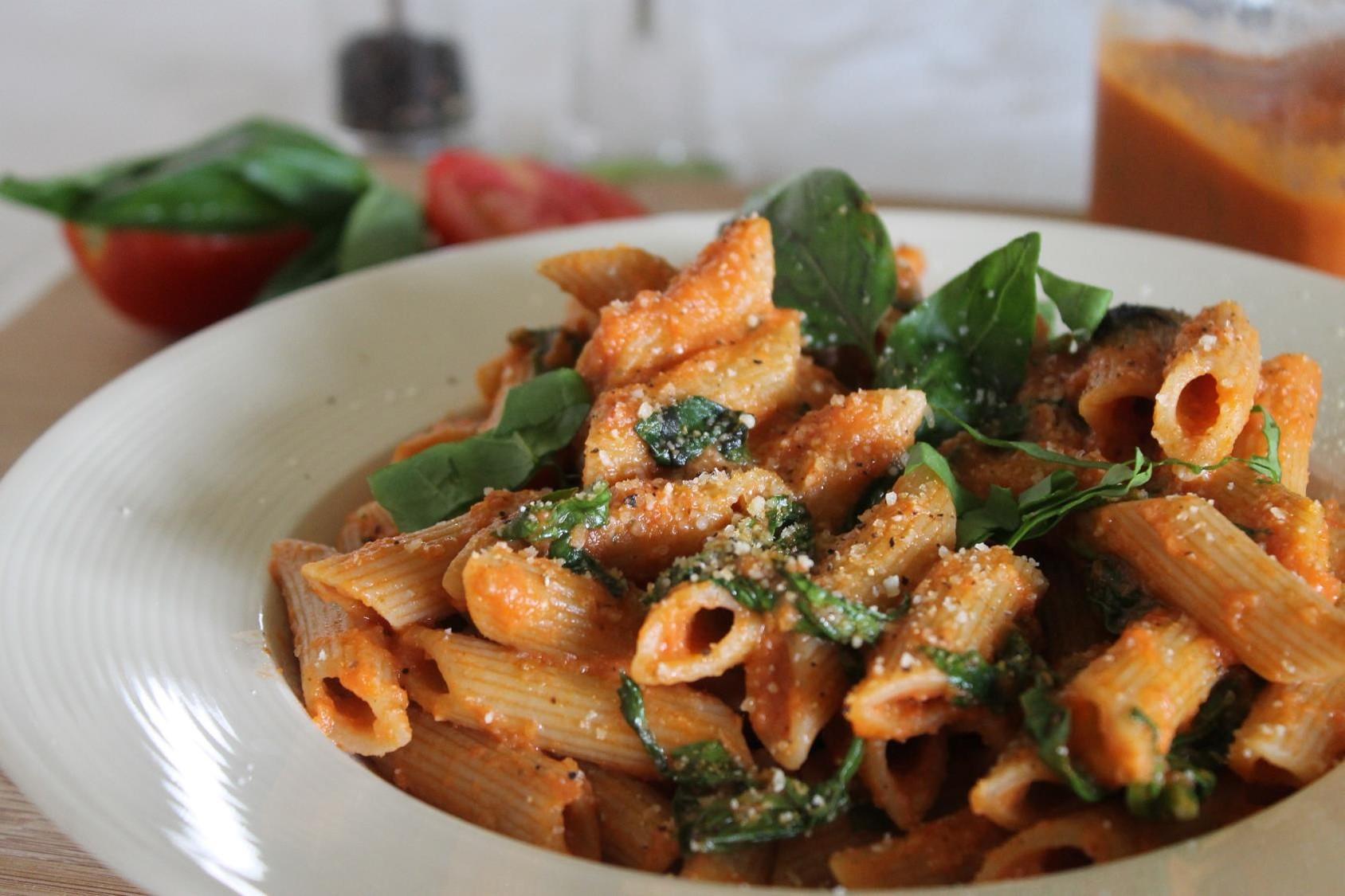 This is the grown up version of the kids healthy tomato pasta sauce – with added fresh spinach and basil leaves. Use brown pasta and no one will even notice the difference! For a gluten-free dish you may also go for brown rice pasta made from brown rice instead of wheat.
Ingredients
3 tablespoon

olive oil - زيت زيتون

500 gram

tomatoes - طماطم

1 medium

onion (finely chopped) - بصلة

2 large

zucchini (grated) - كوسة

1 large

carrot (grated) - جزرة

3 stick

celery (thinly sliced) - كرفس افرنجي

2 large

garlic cloves (crushed) - فصوص ثوم

2 teaspoon

rosemary (fresh without stems) - روزماري/ إكليل الجبل

1/2 teaspoon

thyme - زعتر

1 tablespoon

tomato paste - معجون طماطم / صلصة طماطم

1/2 teaspoon

sugar (optional) - سكر

1 pinch

salt and pepper (to taste) - ملح و فلفل

3 tablespoon

cooking cream (optional) - كريم الطهي

1 handful

spinach (thinnly sliced) - سبانخ

8 leaves

basil (thinnly sliced and extra for garnish) - ريحان
Step by step
Prepare your veggies: chop the tomatoes and give it a quick blend in a blender or food processor. Finely chop the onion and celery. Grate the zucchini and carrot.
Next, heat the oil in a pot, and add the onion and celery. Cook on a low heat, while stirring occasionally until soft (about 5 minutes.)
Next, add the garlic, zucchini and carrots and stir for another 2 minutes.
Stir in the tomatoes, tomato paste, sugar, herbs, and salt and pepper. Increase the heat to medium until it boils, then lower the heat and leave to simmer for 20 minutes.
When your sauce is done simmering, use a handheld blender to make it creamy and smooth. ( You can also use your regular blender or food processor.)
Finally add the sliced fresh spinach and basil. Optional: you may stir in a little cream for a richer and creamier consistency.
Toss the sauce with your favourite brown pasta or freeze in a suitable sealed container.