Honey Cinnamon Toasties
By shahdan • September 9, 2015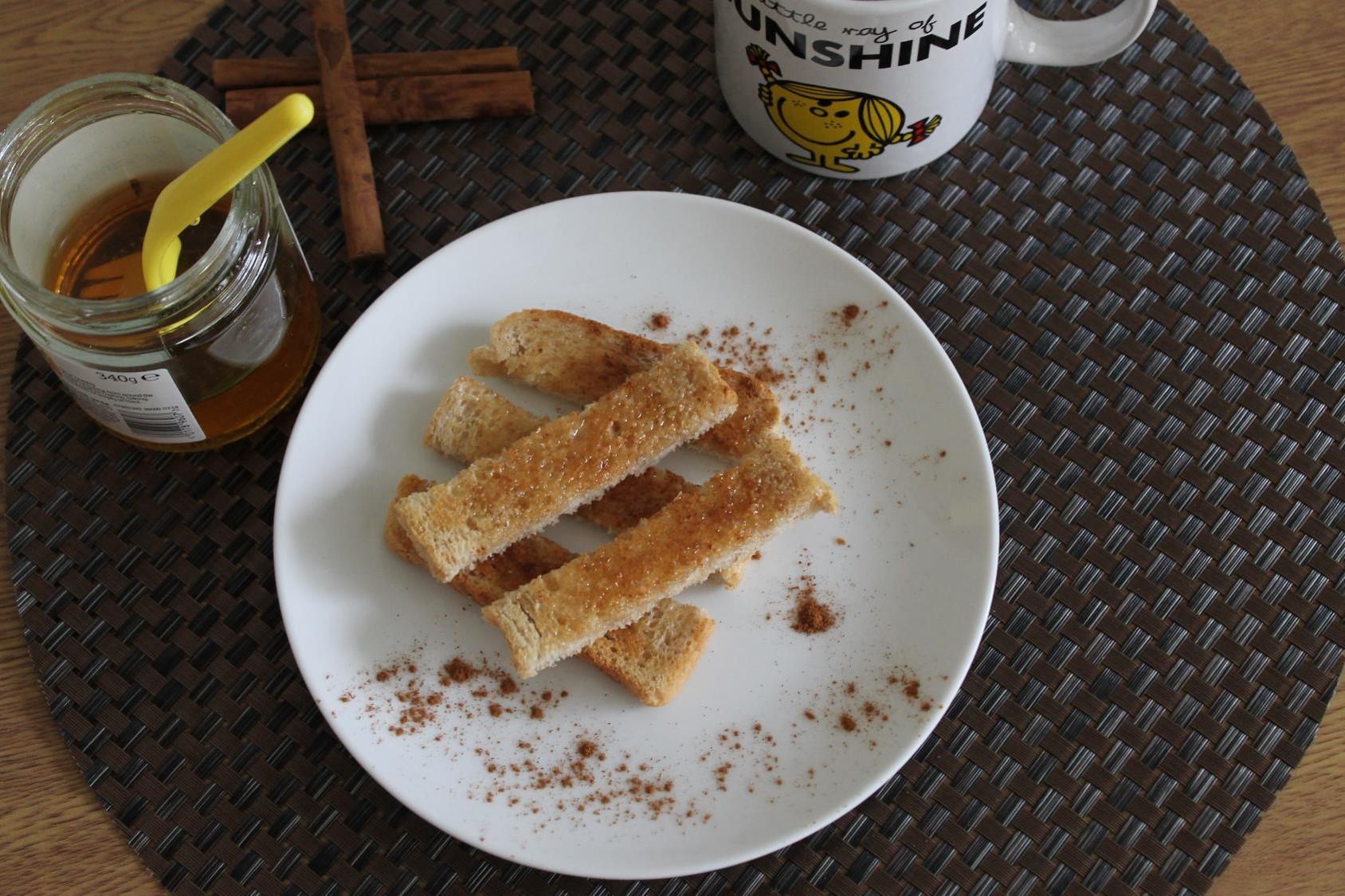 From 12 months.
Make your kids happy with those yummy sweet toasties. Healthy, super simple, and delicious! The aroma of the cinnamon with the toasted bread and the sweet honey make this treat simply irresistible.
For more toddle recipes, check here.
Ingredients
1

brown toast - توست أسمر

1 drizzle

honey - عسل

1 pinch

cinnamon powder - قرفة
Step by step
Toast your bread then drizzle a little honey on top and spread.
Use your hands to add a little pinch of cinnamon on the honeyed toast, then cut into strips and serve.