The Charlotte Cake
By Mai Saleh • July 23, 2015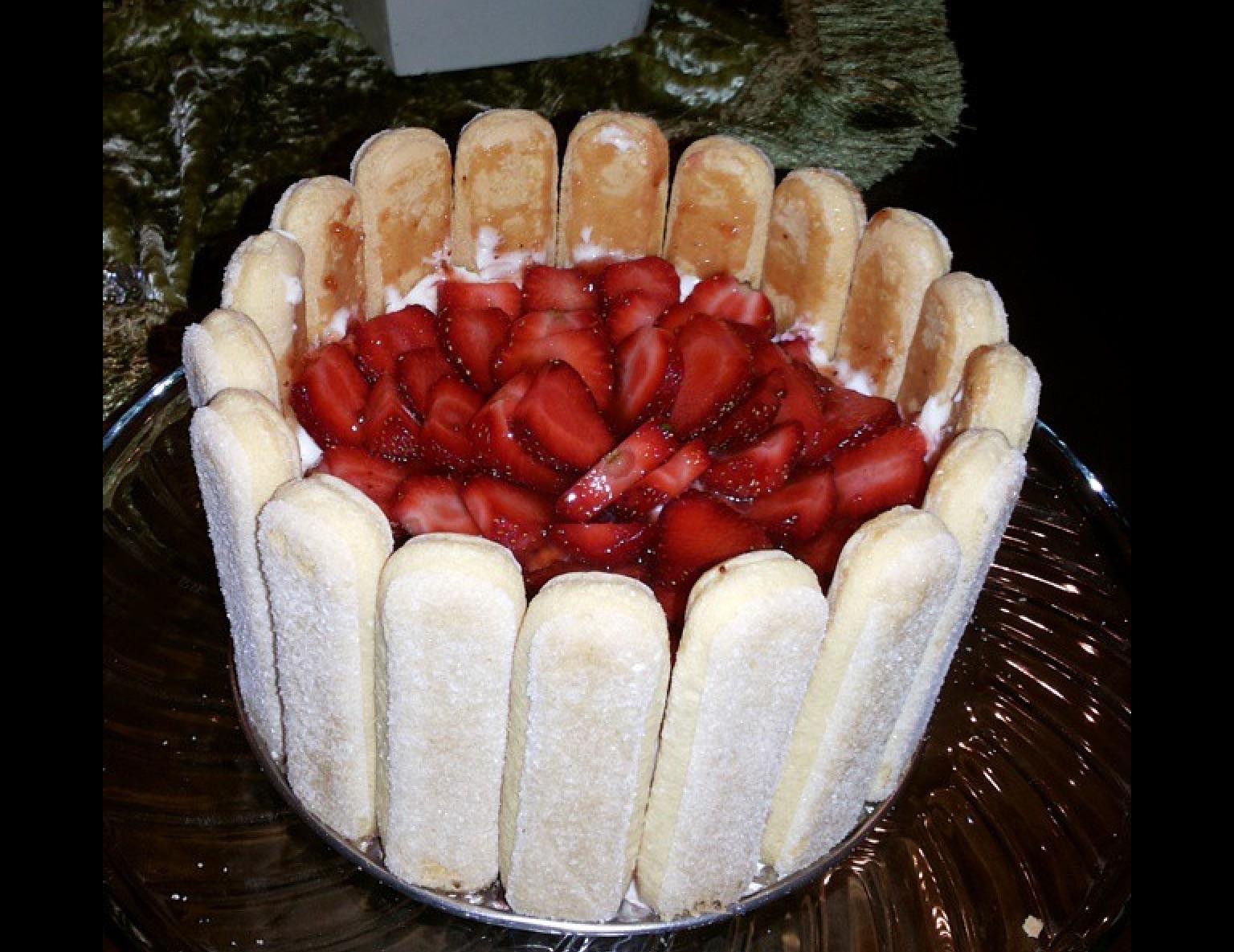 An easy no-bake cake layered with biscuits and fruits!
Recipe by Mai Saleh.
Ingredients
4 cup

raspberries (or strawberries) - توت بري

1/2 cup

orange juice - عصير برتقال

600 gram

cream cheese - جبن كريمى

11/4 cup

whipped cream - كريمة مخفوقة

1/2 cup

icing sugar - سكر بودرة

1 teaspoon

vanilla - فانيليا

1/4 kg

strawberries (sliced) - فراولة

1 pack

Lady Fingers biscuits - بسكوت سافويار
Step by step
In a medium bowl, mix the fresh raspberries with the orange juice and icing sugar and mash them all together. Set aside.
In a separate bowl, mix the cream cheese with the whipped cream and vanilla. Set aside.
To assemble the cake: In a springform pan, arrange the lady finger biscuits around the inside edge of the pan. Arrange more biscuits at the bottom of the pan then add a layer of the mashed raspberries followed by a layer of cheese filling, then a layer of fresh strawberries. Create another layer by adding another layer of biscuits, raspberries, cheese filling and finally decorate with fresh strawberries on top.