Saffron Rice
By Maha Yacine • October 15, 2015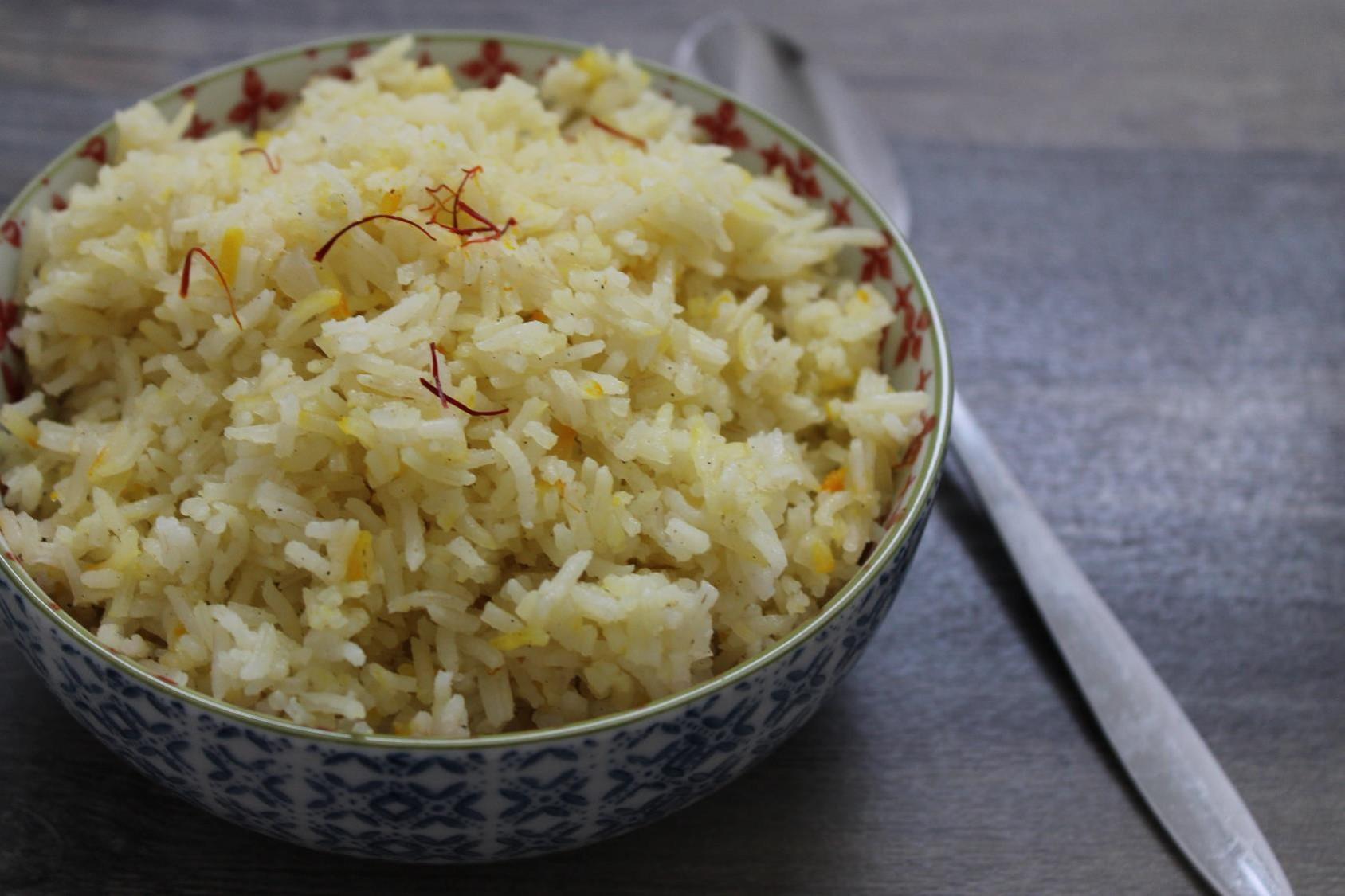 Tested by Cairo Cooking
We tested this recipe in the CairoCooking kitchen and we absolutely loved it. We used a pinch of saffron threads and it worked its magic with the rice. Because this rice recipe has flavoursome onions in it, we did not feel that adding the vegetable cube was essential. We only added some salt and pepper to the rice water. It was delicious.
Ingredients
1 cup

basmati rice (or Jasmine rice) - أرز بسمتي

1 tablespoon

olive oil - زيت زيتون

2 cup

water - ماء

1 pinch

saffron - زعفران

1 small

onion - بصلة

salt (to taste) - ملح

1

vegetable cube - مكعب مرقة خضروات
Step by step
Soak a pinch of saffron in a little warm water for a few minutes.
In a pot, heat the oil over medium heat and add the finely chopped onion. Stir regularly until the onion is softened.
Add the rice and mix for a minute before you stir in the saffron-water mix, 2 cups of water, salt, and the vegetable cube.
Bring to the boil and make sure the cube is well dissolved, then lower the heat to a minimum, cover and allow to cook for 20 minutes.