Quick Wholemeal Scones with Walnuts & Raisins
By CairoCooking • September 4, 2016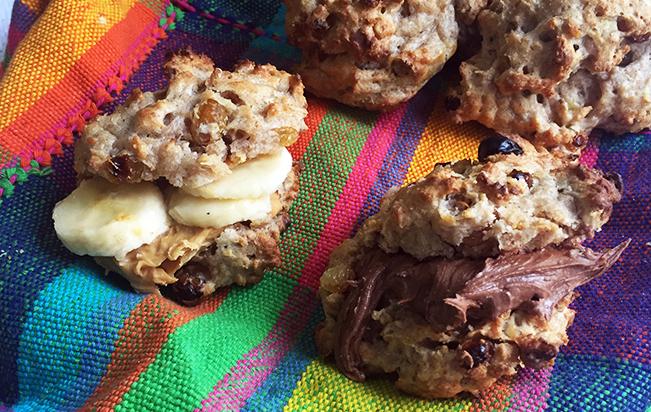 This is a nutritious wholemeal scones recipe with walnuts & raisins prepared in less than 30 minutes and full of clean ingredients from www.NaturesMarketEg.com., especially their wholemeal flour that contains wholewheat flakes.
Your kids will love this baked good in their lunchbox stuffed with some peanut butter, jam or nothing at all! These scones can keep for up to 3 days.
Ingredients
Step by step
Preheat oven to 180C. Line a flat oven tray with parchment paper. Soak raisins in hot water for 10 minutes. Roughly chop walnuts.
Sift flour then add baking powder and salt. Add sour cream and mix it lightly. Don't over-stir in order to keep a fluffy texture.
Dry raisins by squeezing water out with your hands and add to batter along with the chopped walnuts. Make sure the fruit and nut are fully incorporated into the mix.
Using a tablespoon, transfer scones on to the tray (put a heaped tablespoon for each) leaving some space in between. Garnish with the wheat flakes that resulted from sifting the NM wholewheat flour before placing the tray in the middle of the oven.
Bake for 20 minutes or until it is cooked through, remove from oven and let it cool for 10 minutes before serving.