No-Bake Cheese Cake
By Soha Ahmed • January 26, 2016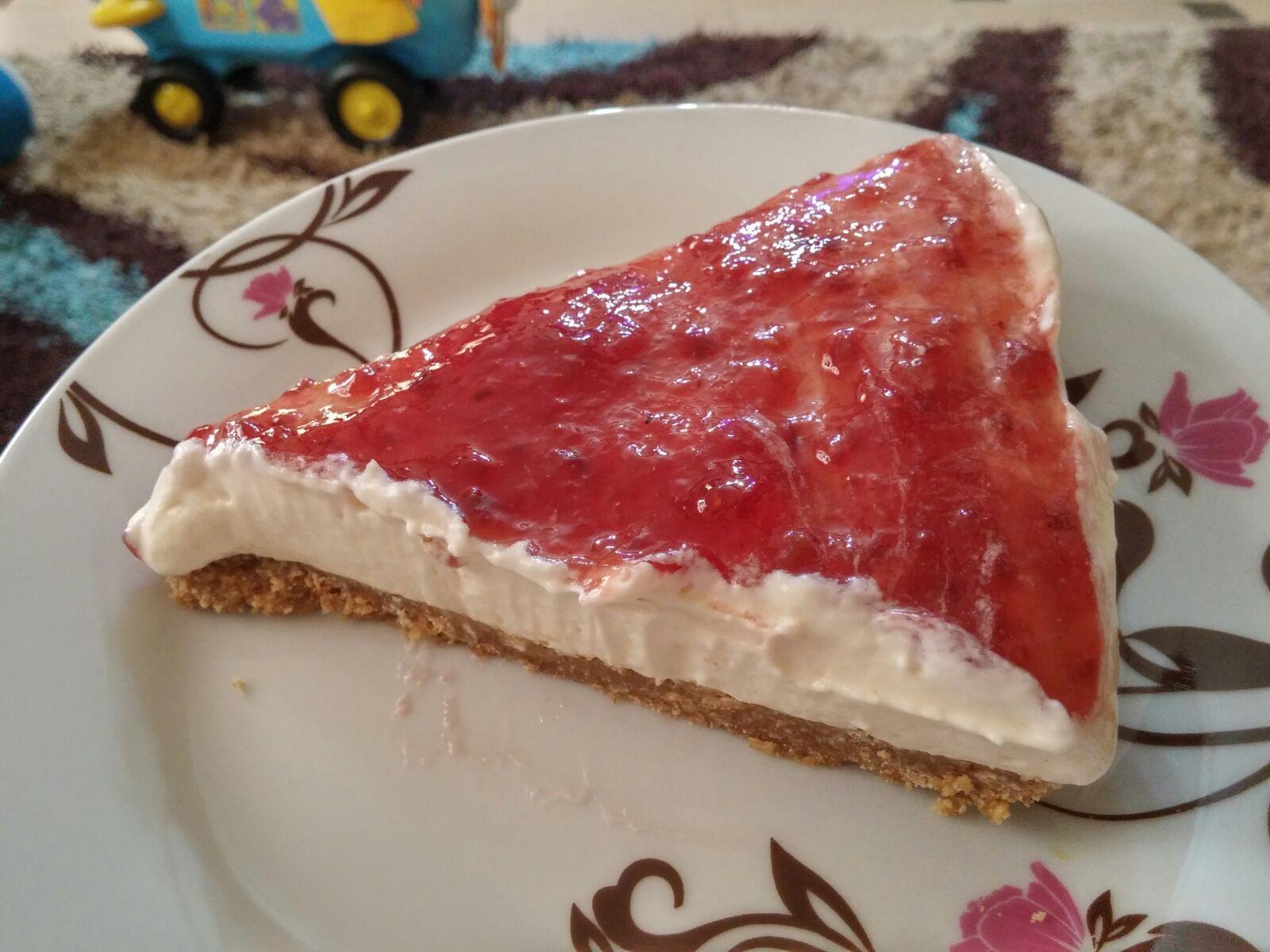 This is a simple classic no-bake cheese cake with a strawberry jam topping.
Ingredients
1 box

biscuits (Digestives or any tea biscuits) - بسكوت

2 tablespoon

butter - زبدة

3 pack

whipped cream - كريمة مخفوقة

12 piece

cream cheese (Kiri) - جبن كريمى

2 can

cream - قشطة

1 teaspoon

vanilla extract - خلاصة الفانيليا

1/4 cup

water - ماء

1 can

strawberry jam - مربى فراولة

2 tablespoon

icing sugar - سكر بودرة
Step by step
For the biscuit layer: Crush the biscuits into small soft pieces (like powder) and mix it well with 3 tablespoons jam and 2 tablespoons butter. Press the biscuits with your hand into a round baking dish to make a straight layer. Set aside in the fridge.
For the cheese layer: In a blender, mix cheese, whipped cream, cream, vanilla extract and 1/4 cup of water. Mix until it becomes a heavy cream consistency. If you like it sweet, add sugar now and mix.
Add the cream mixture to the biscuits to make a second layer.Refrigerate for 4 to 6 hours. Add strawberry jam on top and serve cold.