Luscious Tuna Wrap
By shahdan • July 30, 2015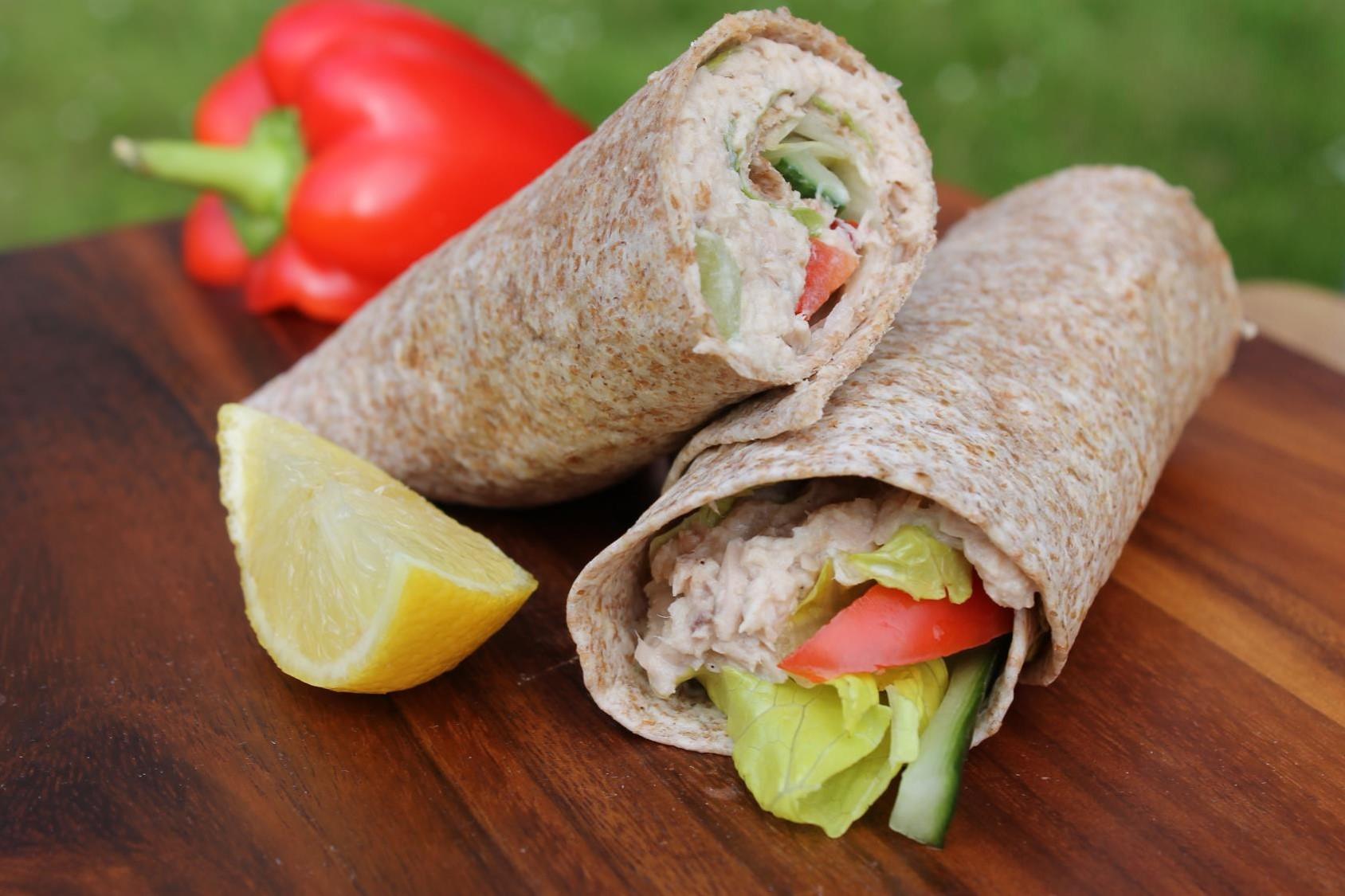 In this luscious wrap, tuna is made creamy with labna cheese to substitute heavy mayonnaise! Add your kids' favourite veggies and you will have a healthy lunchbox sandwich with no hassle at all.  This recipe yields 3 wraps or 6 halves, if you choose to cut each into two!
Ingredients
2 can

tuna fish (big) - تونة

3

tortilla bread (preferably brown) - خبز التورتيلا

2 teaspoon

labna - لبنة

2 small

lime - ليمون بلدي

salt and pepper (to taste) - ملح و فلفل

1/4 small

red bell pepper (cut into strips) - فلفل رومي احمر

1 handful

iceberg lettuce - كابوتشا

1

cucumber (cut into long strips) - خيار
Step by step
To prepare the tuna, discard any oil from the can and place the tuna meat in a small bowl. Add the labna cheese, lime juice, salt and pepper and mix to achieve creamy tuna.
Equally divide your tuna on 3 tortillas, add the lettuce, cucumber, red bell pepper strips and roll.
Use foil to hold it together and cut in half.