Egyptian Dukka
By shahdan • March 5, 2016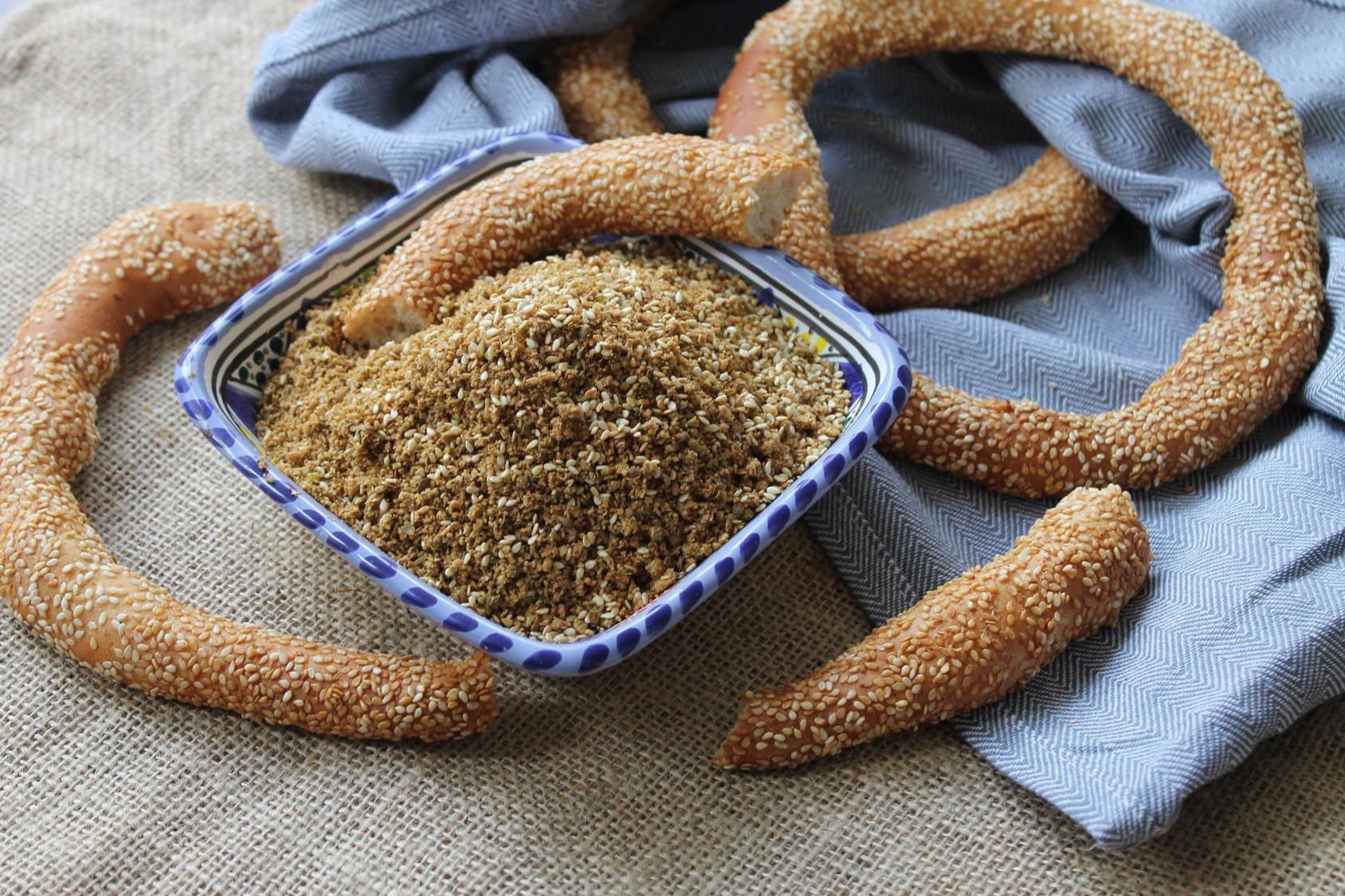 Dukka is a traditional Egyptian spice mix. It used to be a popular street food, eaten with traditional 'semeet' bread. Dukka is classic with boiled eggs, and with different white cheeses, such labna. It is nutritious, full of nuts & spices, and adds a special Egyptian flavour to any sandwich!
Ingredients
1/2 cup

sesame seeds - بذور السمسم

1/2 cup

unsalted peanuts - سوداني غير مملح

1/2 cup

coriander seeds - حبوب الكسبرة الجافة

1/4 cup

cumin seeds - حبات الكمون

1 teaspoon

salt (or to taste) - ملح

1/4 teaspoon

black pepper (or to taste) - فلفل أسود
Step by step
In a dry pan, roast the sesame seeds on medium heat. You will need to shake the pan so the seeds don't burn. It will take just a few minutes until golden. Set aside in a separate bowl.
Roast the peanuts in the same pan until golden and set aside.
Mix the coriander with the cumin seeds and roast in the pan, for a few minutes. You will smell the aroma of the spices. Set aside.
Reserve 2 tablespoons of sesame seeds on the side. Place the rest of the seeds in a small food processor or grinder, and process until finely ground. Set aside.
Next, grind the peanuts. Don't over-process to avoid making it creamy. Set aside.
Finally grind the coriander and cumin seeds until they reach a fine powder consistency.
In a bowl, mix the sesame with peanuts, cumin and coriander. Add the sesame seeds. Season with salt and pepper to taste. Store in a glass jar.