Colourful Easter Pancakes
By ahmed abouelkassem • April 20, 2016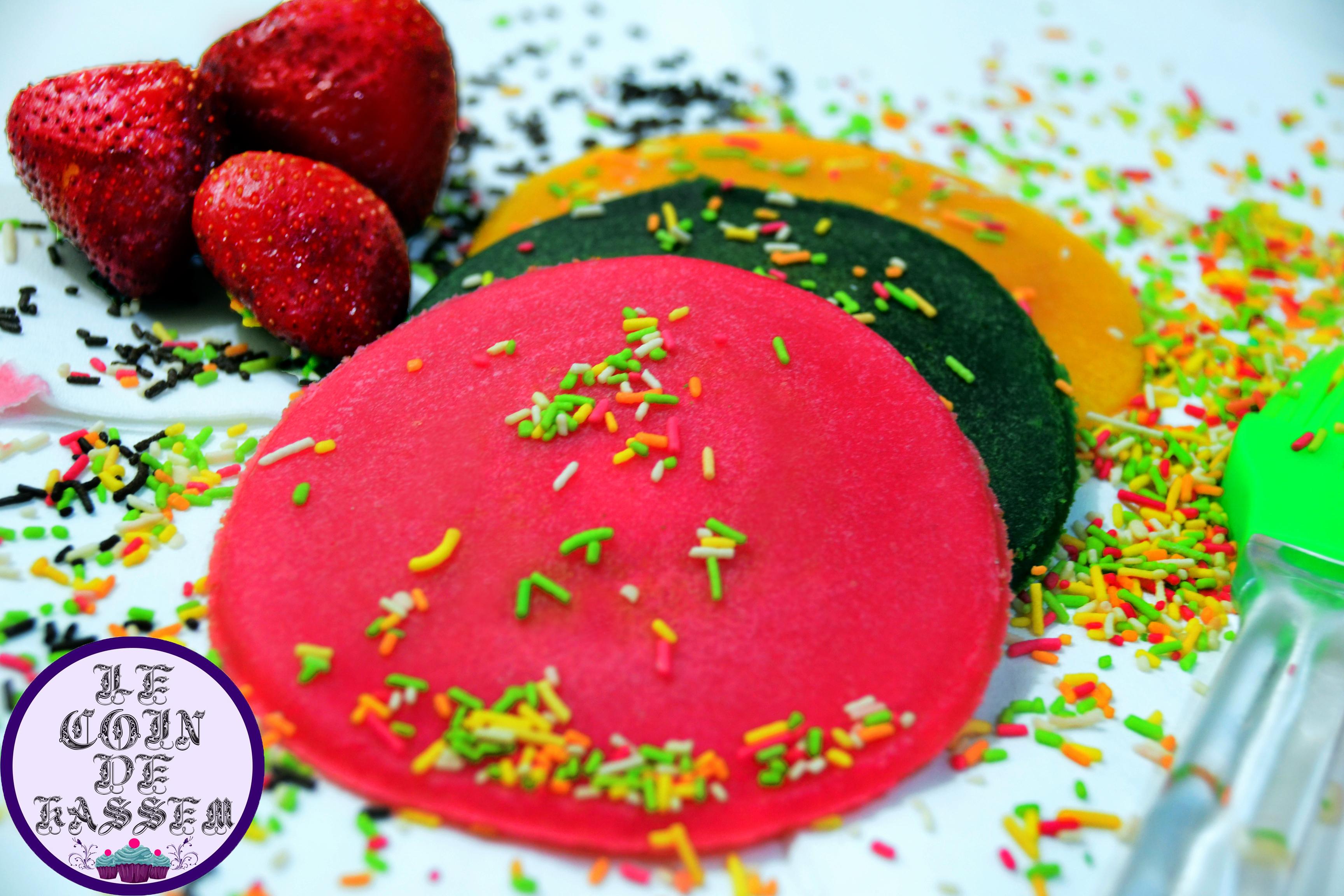 Easter is almost here and here is an easy colorful pancakes breakfast for such an occasion.
Ingredients
1 1/2 cup

all purpose flour - دقيق أبيض

1 large

egg - بيضة

1 cup

milk - لبن

1/2 cup

sugar - سكر

1 tablespoon

vegetable oil - زيت نباتي

1 teaspoon

baking powder - باكينج باودر

1 teaspoon

vanilla extract - خلاصة الفانيليا
Step by step
Mix all the ingredients in a big bowl for 2 minutes using an electric mixer or 5 minutes if you are going to mix with a hand (non-electric) mixer.
Divide the batter into 3 different bowls.
In every single bowl, put the food coloring you prefer and mix with a spoon for about one minute till the colour combines with the batter.
Place the bowls in the refrigerator for 10 minutes to cool.
Prepare your pan by spraying it with nonstick butter spray, or some vegetable oil. Keep the heat on low.
Using a ladle add a thin layer of pancake batter to the pan. Turn the pancakes on the other side when they start turning golden and you see some air bubbles starting to appear in the middle.
You can serve it with chocolate and strawberries.