Dutch Tuna Salad
By Dina Radwan • November 30, 2015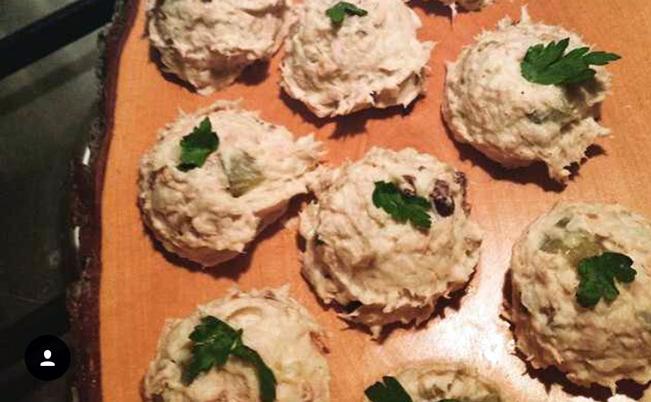 This is a very famous tuna mix in Holland. When you go to any lunch place and ask for a tuna sandwich it tends to be done the same way but with the variations of the content within the tuna from onions or apples to bell peppers. This is what we have always used in my family when making this tuna salad. Enjoy!
Ingredients
1 can

tuna fish - تونة

2 medium

potatoes - بطاطس

1 handful

pickled cucumber (diced) - خيار مخلل

black pepper (to taste) - فلفل أسود

1 handful

carrots (cut in small cubes) - جزر

half cup

mayonnaise - مايونيز

1 handful

black olives (diced) - زيتون أسود
Step by step
Boil potatoes until soft.
Drain tuna tin from oil. (I like to use the orange sunshine tuna so I use a fork to mash it a little).
Mash the cooked potatoes with the tuna using a fork until they are nicely mixed. Always make sure that the potatoes are slightly more than the tuna as this is what makes this recipe great.
Add some black pepper. (I like to use a pepper mix). The amount of pepper you add is just for seasoning so it's up to you.
Add the pickled carrots, olives and pickled cucumbers to the mix. (I use the sweetened pickled cucumber kind sold everywhere). The idea is to have something sweet so you can use apples or pineapple pieces or even sweet corn as substitutes.
Add the mayonnaise and mix well.
Put the tuna mix in the fridge to cool. To serve, use an ice cream scoop to scoop out the tuna on a platter (as shown in the photo).
You can garnish the dish with anything from parsley to extra olives on each scoop of the salad. And serve it with some toasted bread or crackers.