Cucumber & Carrot Pickles
By shahdan • November 21, 2015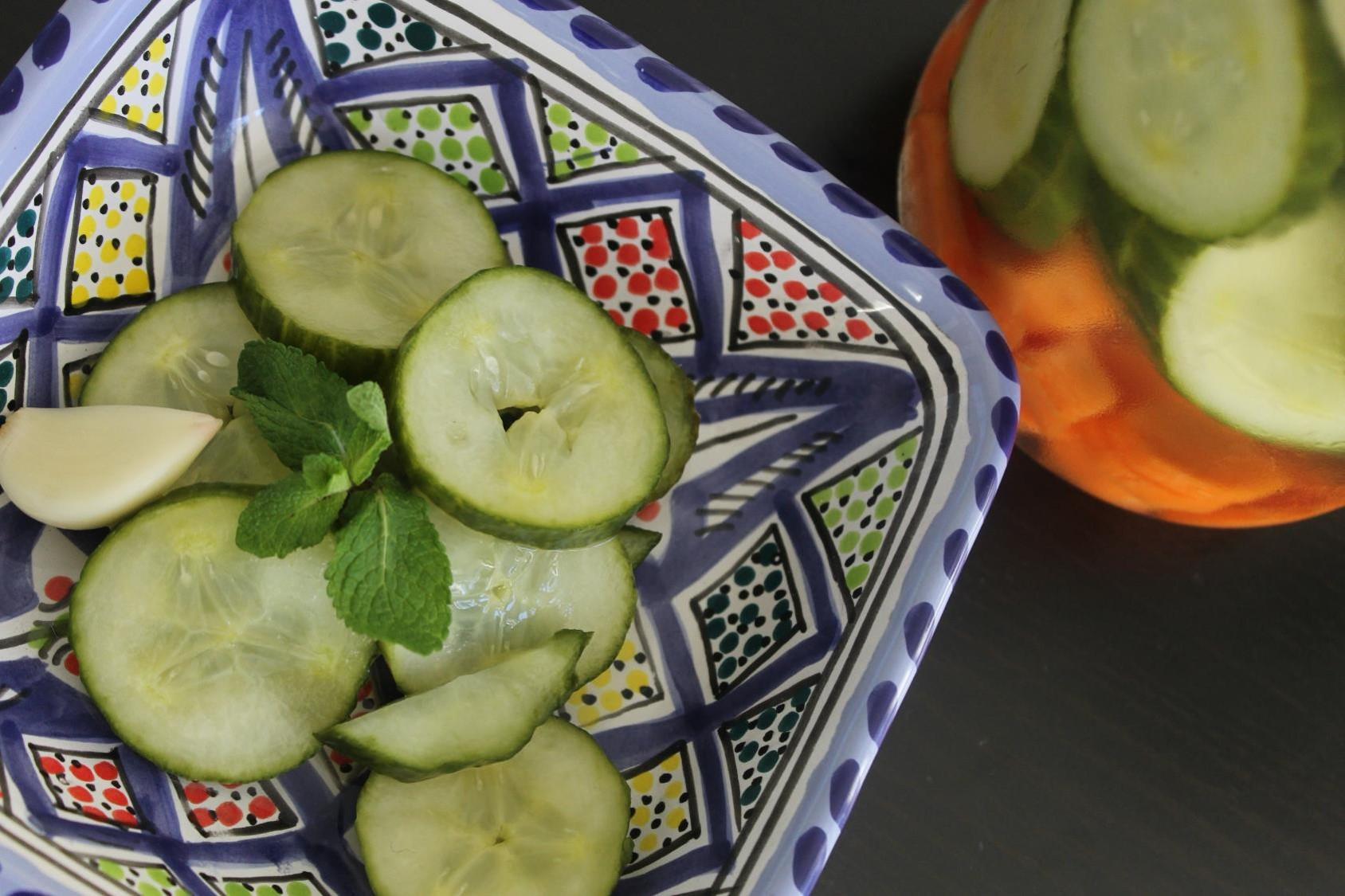 A bowl of pickles is always a plus on the table. It also adds a new dimension to roast beef, burger and chicken sandwiches…  And remember, a nice colorful jar of pickles can always make a nice homemade gift for family and friends.
This recipe is for a 1 litre jar.
Ingredients
400 ml

boiling water (from the kettle) - ماء ساخن

100 ml

vinegar - خل

3 teaspoon

salt - ملح

2 medium

garlic cloves - فصوص ثوم

1 handful

mint (optional) - نعناع

1 handful

dill (thinly sliced- optional) - شبت

2 cup

cucumber (sliced) - خيار

1.5 cup

carrots (sliced) - جزر
Step by step
Drop the sliced carrots and cucumber in a jar. Use enough to fill the jar. Add the garlic, mint and dill on top.
In a separate measuring jug, mix together the hot boiling water, vinegar and salt and pour into the jar. Make sure the jar is filled up with the water and vinegar till the end.
Close the jar and leave to cool.
When it reaches room temperature, place the jar in the fridge so the cucumber and carrots stay nice and crunchy. If you prepare this jar in the morning, you can serve your yummy pickles for dinner. All it needs is a few hours in the fridge and it is ready. How easy is that?