Crunchy French Fries with a Kick
By Nawara Moftah • July 17, 2015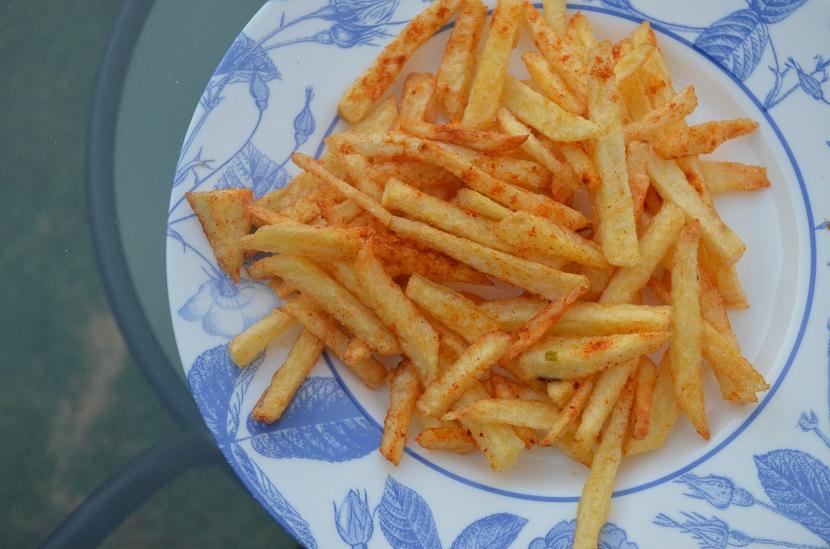 Ingredients
4 large

potatoes (peeled & shredded like typical thin french fries) - بطاطس

1/2 cup

vinegar - خل

4 cup

water - ماء

sunflower oil (for frying) - زيت عباد الشمس

salt (to taste) - ملح

paprika (to taste) - بابريكا / فلفل أحمر
Step by step
Mix the water with vinegar then place the shredded potato in it. It should be left for half hour before starting to fry.
Once the oil is hot, fry the potatoes in batches. Place the fried potatoes on a plate lined with kitchen paper.
Sprinkle salt and some paprika on the French fries. It will give the potatoes an extra taste.