Banana Chocolate Wheat Cakes Toasties
By CairoCooking • September 16, 2016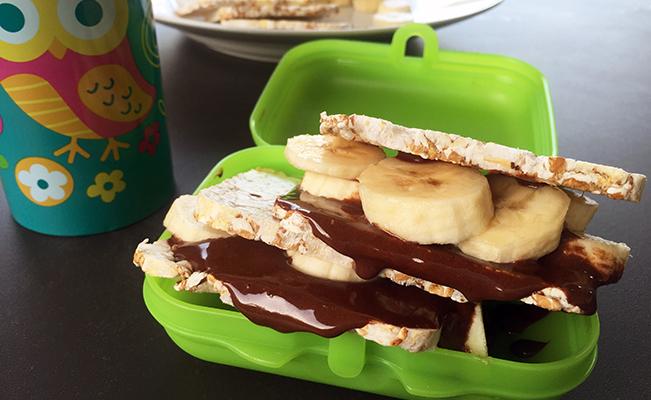 The Banana Honey-based Chocolate Wheat Cakes Toasties are an incredibly nutritious yet sweet addition to your kids school lunchbox. They might be a bit messy to eat but definitely will please your kids and their friends. Use honey cream or Hive Creamy Honey with Cinnamon for best 'nutella' style chocolate result.
Ingredients
4 piece

wheat cakes - رقائق القمح

3 tablespoon

honey cream - كريم العسل

4 teaspoon

cocoa powder - بودرة كاكاو

2 small

banana - موز
Step by step
Mix the honey cream with cocoa powder and place it in the fridge for 15 minutes. You can also prepare this in large batches in advance and leave it in the fridge for weeks.
In the meantime, slice the bananas.
Spread half the cocoa cream on one of the wheat cakes then organize banana slices on top then place another wheat cakes slice on top.