A Special Salted Toffee Sauce
By Marigo Gharbawy • June 1, 2015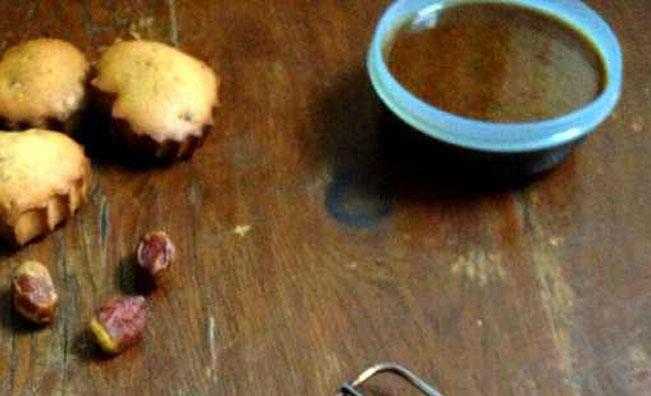 Nothing beats having a sweet and salty drizzle of toffee on any of our favorite cakes or drinks. Try it out with my Walnut & Date Cake. Recipe by Marigo Gharbawy.
Ingredients
200 gram

brown sugar - سكر بني

50 gram

butter - زبدة

200 gram

cream - قشطة

1 teaspoon

vanilla extract - خلاصة الفانيليا

1 teaspoon

cinnamon powder - قرفة

1 teaspoon

baking powder - باكينج باودر

salt (to taste) - ملح
Step by step
In a medium non-stick pan, add brown sugar and butter. Bring slowly to a boil, allowing the butter to melt and sugar to dissolve.
Let the mixture bubble for a couple of minutes before carefully adding cream, cinnamon and vanilla.
Leave to cook for another 3 minutes or until the sauce is thick, sticky and glossy. Add a pinch of salt or more depending to taste and stir.